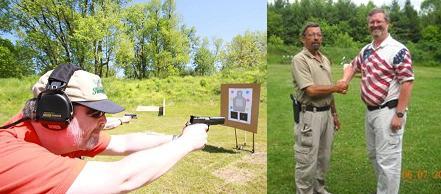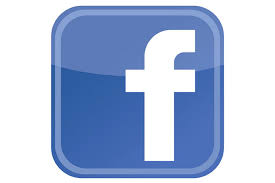 Firearms, Concealed Carry, Safety, and Personal Protection Training
Training law-abiding Central Illinois residents in firearm safety and to be prepared in their home, on the street, and in the courtroom. Conducting courses in Bloomington, LeRoy, and Clinton.

Certified NRA Courses.

Certified Illinois Concealed Carry Courses.

Very experienced firearm instructors .

Attorney led legal instruction.

Live fire drills - draw from holster and speed reloading.

Training customized to students' needs and skill levels.

Don't have a firearm or equipment - borrow ours.

Smaller courses with a high instructor to student ratio

Christian-based.
you deserve quality firearms training from experienced instructors.

you are best serve by understanding the legal aspects of self-defense.

in helping you build shooting skills through dry and live-fire practice.

in delivering beyond the State's mandate.

responsible people want quality and continuing education.
Many instructors are focused on churning out certificates at high prices. Many don't understand the legal aspects of self-defense.
Our team (see Instructor Bios) has a servant's heart, humbly called and talented to teach. We are dedicated to helping our students be successful in the home, on the street, and in the courtroom... and we do it at a reasonable price. We offer a number courses that span from introductory to advanced courses, and customize each course to meet individual student needs.
For those who don't have a firearm or the right firearm, we have some to lend to students for class use.
Our Mission
To provide safe, effective, and comprehensive firearm training with honor and integrity that will meet each student's individual needs.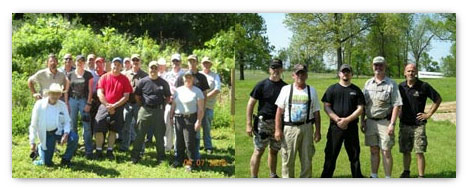 ---